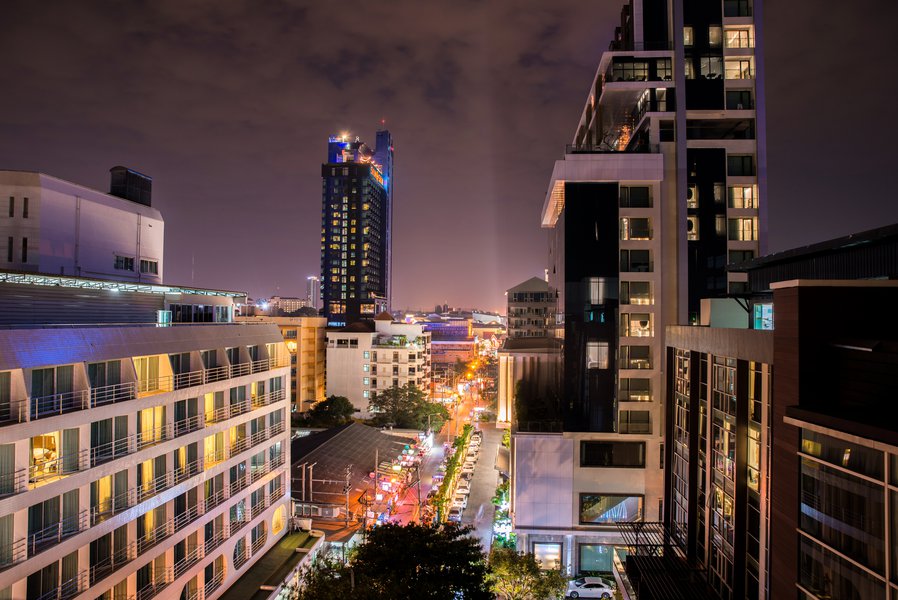 If you're a real estate investor who has decided to answer Airbnb's (NASDAQ: ABNB) call and throw yourself into the short -term real estate market, this may be an exciting time for you! While you're gearing up for the summer boom and preparing your home for your tenants, don't forget one important step.
Before converting your residence into a rental property, check your state and local ordinances to ensure your Airbnb is in compliance with the short-term rental guidelines. This is an important step that should be reviewed before you make any substantial investment in your rental property. In some jurisdictions, Airbnb's have been completely banned or the operation thereof has been substantially limited.
Each jurisdiction has a different set of rules, but based on your jurisdiction's interpretation, you may be barred from operating a short-term rental. At present, there are many legal challenges surrounding the use of short-term rentals in residential neighborhoods, with many opponents raising zoning law challenges. This may come as a surprise to you, but you do not want to find yourself slapped with a hefty fine for attempting to operate your short-term rental.
To avoid this situation, take a look at this list of U.S. cities where Airbnb operations have become substantially limited.
Note: This list is not exhaustive; check your local ordinances before establishing your Airbnb rental.
Cities where Airbnb operation is substantially limited
Calabasas, California
Under Calabasas Municipal Code section 17.12.175, short-term or vacation rentals of any single-family home or any other property located in the city for less than 30 days is strictly prohibited.
New York City, New York
Under Senate Bill S6340A, it is illegal in New York city to rent an entire apartment or home for fewer than 30 days. When renting out rooms or a portion of the home for 30 days or less, New York City requires the owner to be on site.
Also, if the host has two paying guests staying in the home or apartment for less than 30 days, both guests must have free access to every room and access to each exit in the home or apartment. The host should also note that New York City requires the owner to be on-site when the property is rented out for less than 30 days.
Additionally, if a host decides to rent out a Class A multiple unit dwelling ( a dwelling with three or more units), the host is prohibited from advertising the dwelling for a period of less than 30 days. Hosts who violate this ordinance could face a penalty of up to $7,500.
San Francisco, California
Unlike in New York, in San Francisco, you can rent out an unhosted rental property. While this is the case, the unhosted period is limited to 90 days per year. Additionally, if the host lives in San Francisco for less than 275 days per year, the host is barred from renting out their property for a short-term period.
Honolulu, Hawaii
As with many cities, the city of Honolulu has a very stringent set of rules that govern short-term rental laws. Under CO 19-18 (BILL 89) , the city of Honolulu made it illegal to list a property for less than 30 days on a hosting platform, and the law also allowed appropriate authorities to issue violations fines up to $10,000 per day for simply listing the property on a short-term rental platform. If you're in Honolulu, it's imperative to pay close attention to how you advertise your short-term rental.
Additionally, short-term rentals fall into two categories: bed and breakfast rentals or transient vacation units. Each category of rental has specific rules and regulations.
Note: this is not an exhaustive list of Honolulu's ordinances. For detailed guidelines, hosts should review CO 19-18 (BILL 89).
Bed and breakfast
The ordinance does not allow more than two guest rooms in a bed-and-breakfast rental with a maximum occupancy of four guests per rental. The ordinance also requires that the host set quiet hours between 10:00 pm and 8:00 a.m. Additionally, Honolulu requires that the owner/operator remain on the premises during the period of occupancy.
Transient vacation units
The city of Honolulu prohibits transient vacation units (unhosted rentals). Short-term rentals are prohibited by law in non-resort areas unless the host receives a nonconforming use certificate from the local government.
New Orleans, Louisiana
Much like Honolulu, the city of New Orleans has a strict set of rules and regulations governing short-term rentals. At present, short-term rentals are banned in the French Quarter and the Garden District.
The City of New Orleans also limits short-term rentals to homes that are owner occupied and require the owner to get a short-term rental permit before putting the property in use. The city offers two types of permits: a residential short-term rental permit and a commercial short-term rental permit.
Additionally, hosts are allowed to receive temporary permits which will allow the host to rent out residential property for up to 90 days per year. This limitation does not apply to commercial property.
Las Vegas, Nevada
Another hot travel destination that has placed substantial limitations on short-term rentals is the city of Las Vegas. Hosts who operate a rental in Las Vegas are required to get a business license in order to operate the property.
Additionally, Las Vegas prohibits the use of short-term rentals for weddings, birthday parties, bachelor/bachelorette parties, and other types of special events. Las Vegas's short-term rental guidelines specifically state that short-term rentals are specifically meant for "sleeping purposes" and must be an owner-occupied residence.
Penalties and fines
Hosts who are found to have violated their city ordinances will be exposed to penalties and fines. The exact amount of the penalty is determined by each city. Hosts should be aware that if they are fined, payments thereof are not tax deductible. Under IRS Code, fines and penalties paid for violations of the law are strictly prohibited. So if you are found in violation of the law, you will have to bite this bullet alone. This is not a deductible expense.
Millionacres bottom line
As Airbnb hosts, you should review your city's local ordinances before participating in the short- term rental industry; if not, you could find yourself with a stiff penalty. If you're interested in diving into the short-term rental market, never go at it alone — always consult a competent advisor so you can state up to date on your local ordinances and rules.
[ad_2]
Originally Appeared Here