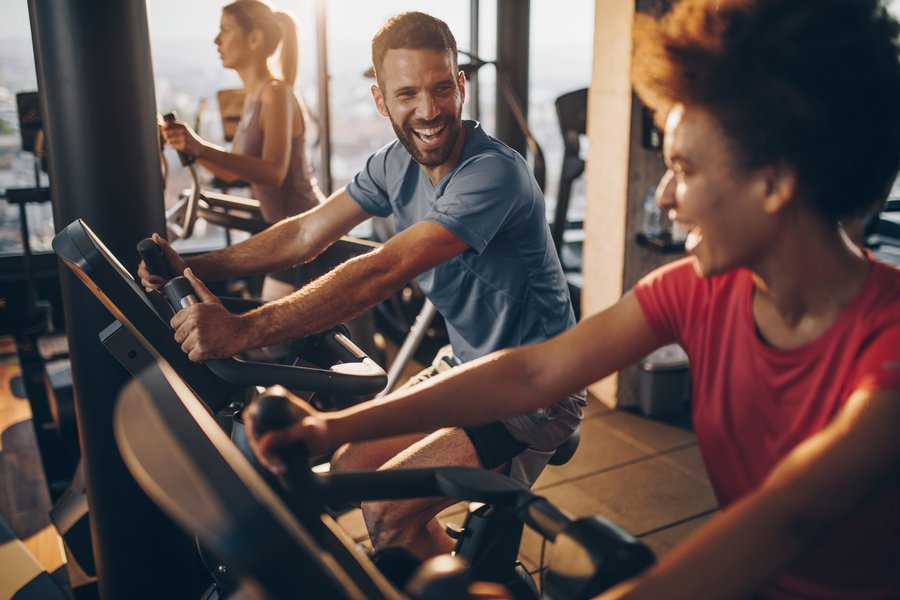 Peloton Interactive (NASDAQ: PTON), the flashiest big name in fancy fitness equipment, announced this week that it plans to build its first U.S. assembly plant.
The $400 million investment in Wood County, Ohio — near Toledo and home to a lot of farmland and Bowling Green State University — is expected to be producing the company's high-end treadmills and exercise bikes by 2023.
Oh, and create about 2,000 jobs at and around the million-square-foot facility. Developments like this have significant spinoffs in the local community, so that will certainly create a lot of real estate buzz and business around the site, for commercial and residential alike.
A good sign for industrial real estate
It's also a good sign for industrial real estate. While there's no word yet on who will actually own the land and buildings, it's reasonable to assume that there will be some third-party involvement, at least among the suppliers that pop up around such a significant development.
And that often includes industrial property owned by real estate investment trusts (REITs). Peloton's confidence in the U.S. market, not only as a source of customers but as a place to build its products, could be an indicator for good things to come.
While Peloton itself took a hit after a major recall recently, industrial REITs as a segment were already on a roll. The 13 Nareit put in that category posted a total return of 12.17% in 2020, 16.48% so far this year, and 9.55% in April alone, according to Nareit figures as of April 30. And that's with a dividend yield of 2.30% and all the stability that brings.
A segment whose time has come and may stay
Much of that success could be attributed to last-mile delivery and e-commerce, and that supply chain issue was cited as a major reason for Peloton's commitment to domestic production. The New York-based company has been making its popular products at third-party facilities in Asia but said it spent more than $100 million recently to speed up shipments.
"We had planned to do this for years, but I think the pandemic put an exclamation point on why it's going to be awesome," Peloton co-founder and CEO John Foley told CNBC. "Having more flexibility in running a global supply chain is also going to allow us to sleep better, as you can imagine."
The company also recently bought Precor, another exercise equipment maker, for $420 million, giving it manufacturing capacity in North Carolina and Washington state.
The Millionacres bottom line
Those kinds of delays are expensive for a lot of reasons, and Peloton's situation is not unique. This company feels like this is a real opportunity, or it wouldn't be doing it. While a unique supply-chain issue caused by the pandemic was certainly a motivator, that wouldn't seem to be the only reason. After all, those issues can be expected to ease. Just ask automakers waiting for microchips. It's a crisis now, for sure, but expected to ease early next year.
No, these companies are looking down the road, too. Having a huge domestic market that can be sustainably served stateside is looking more attractive as a result of the lessons learned in the pandemic.
And each time a major company like this plants roots, more follow around it. One of the cities cited this week in a Millionacres article about hot midsize markets — Greenville, South Carolina — is a good example of that. BMW (OTCMKTS: BMWYY) opened its first U.S. assembly plant there in 1994 and transformed the region.
Peloton is no BMW, but if this is a sign of things to come because of supply-side concerns, this could be a rising tide that lifts all pedal boats. Enough of them get going, and you can see some real waves building.
[ad_2]
Originally Appeared Here