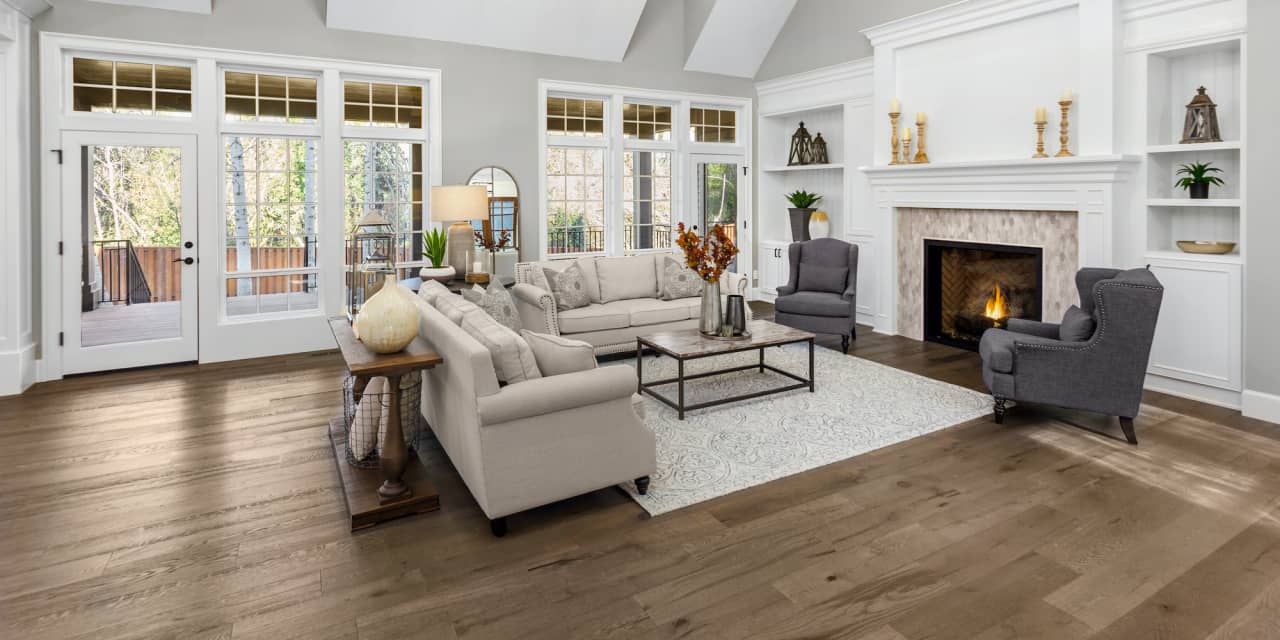 MarketWatch has highlighted these products and services because we think readers will find them useful. This content is independent of the MarketWatch newsroom and we may receive a commission if you buy products through links in this article.
If you're considering purchasing homeowners insurance, it's important to understand what your policy will cover. Each homeowners insurance policy will look slightly different depending on the coverage you choose, the add-ons you include in your plan, and where you live. However, most policies will cover your home's structure, personal property, living expenses if you're displaced from your home and liability protection if there's an accident in your home.
In this article, we'll review six standard types of home insurance coverage along with what isn't covered by most home insurance policies and popular add-on coverage to help you find the best home insurance. To receive a free home insurance quote, call 855-948-5219 or fill out this simple online form.
Six standard types of home insurance coverage
1. Dwelling coverage
Dwelling coverage, also known as coverage A, covers the cost of completely rebuilding the structure of your home. While it doesn't include coverage for your personal belongings, it does cover your home's structure, foundation and appliances if get damaged from a covered peril, such as a tornado or hail. Note: Your appliances will not be covered if they break due to misuse or negligence.
While there's no one-size-fits-all number or percentage for dwelling coverage, consider purchasing enough coverage to completely rebuild your home. Speaking with an appraiser can help you get a more accurate estimate of how much dwelling coverage your home requires.
2. Other structures coverage
Other structures coverage, also known as coverage B, will insure structures on your property that are detached from your main home, such as a tool shed, gazebo, pool house or fence. In general, other structures coverage is usually around 10% of your dwelling coverage.
3. Personal property coverage
This form of coverage, also known as coverage C, will protect your personal belongings if they're damaged by a covered peril. Additionally, personal property coverage can insure your belongings that are kept outside of your home and protect you from credit card fraud.
For luxury items, such as jewelry or furs, there may be a limit to your personal property coverage and you may have to purchase additional protection, but this will ultimately depend on your home insurance provider. In general, personal property coverage starts at 50% of your dwelling coverage. Taking inventory of your personal belongings before signing up for a home insurance policy is a great way to determine how much coverage is needed.
4. Loss of use/additional living expenses coverage
Loss of use coverage, also referred to as coverage D, will pay for any expenses you might incur if you're displaced from your home after a covered peril. For example, this coverage can cover the cost of temporary lodging in a hotel room or meals when you don't have access to a kitchen. Your additional living expenses coverage will typically be around 20% of your dwelling coverage.
5. Liability coverage
This coverage will pay for medical bills if someone is injured in your home and repairs if someone's property is destroyed in your home. Liability coverage can also cover any legal fees if you're sued. This coverage starts as low as $100,000, but other coverage amounts are available.
6. Medical payments to others coverage
If someone is injured in your home and it's not your fault, this coverage will cover their medical bills. In general, this protection is usually offered at $1,000 per person, but you can typically choose higher coverage amounts.
Additional homeowner insurance coverages
Most home insurance providers offer additional coverage on top of the standard coverage they provide. This additional coverage is often referred to as a rider or an endorsement. Here are a few common additional coverage options.
Extra coverage and extensions of coverage
For most coverage categories, you can increase coverage for an extra fee without increasing the insurance on your entire home. For example, if your personal belongings coverage is 50% of your dwelling coverage, you can often increase this percentage without increasing your dwelling coverage. Additionally, items such as jewelry, furs and firearms have coverage limits, but you can often purchase additional coverage to cover losses on these items.
Earthquake and flood coverage
Earthquakes and flooding are two natural disasters that are usually not covered by a standard home insurance policy. However, most insurance companies offer this type of coverage as an add-on. If you live in an area that's susceptible to either of these perils, we recommend reaching out to your provider for more details.
Identity theft protection
If your identity is stolen, having identity theft protection can help pay for legal fees and other expenses related to restoring your identity.
Hurricane coverage
If you live in an area with a high hurricane risk, such as Florida, Texas or along the Gulf Coast, you may have hurricane protection built into your plan in the form of a separate hurricane deductible, which often ranges from 1%–5% of your dwelling coverage. However, most homeowners insurance policies don't include protection from flooding due to hurricanes, so you'll likely need to purchase flood insurance separately if you live in an at-risk area.
Note: This isn't a universal list of endorsements and these options will not necessarily be offered by every provider in the home insurance industry. Check with your provider for more details.
What does homeowners insurance not cover?
Homeowners insurance often excludes earthquake and flood-related damage, but there are several other instances of damage that your home insurance will likely not cover. Here are a few examples:
Failure to perform maintenance
If your home suffers damage from preventable causes, your insurer won't cover the cost of repairs because the damage could have been prevented. For example, a burst pipe due to freezing won't be fully covered, since steps could have been taken to prevent the pipe from freezing.
Pests
Pest infestations are another example of an issue that home insurance companies won't pay to fix. Most home insurance companies will consider pests preventable, since homeowners can take steps to prevent an outbreak.
Routine wear and tear
Even if you maintain your appliances and home systems well, you may still experience breakdowns due to routine wear and tear. These breakdowns aren't covered by home insurance.
If your systems and appliances do break down due to normal wear and tear, consider a home warranty policy. Items such as your dishwasher, HVAC unit, refrigerator and laundry machines are vital to keeping your home running smoothly — a home warranty can secure these items and keep you from paying thousands of dollars in repairs. But they're not always worth the cost.
The bottom line
If you're ready to find a home insurance provider that can protect your home and personal belongings, we recommend calling 855-948-5219 or filling out this simple form that can provide you with multiple quotes from the top home insurance providers in your area. Not only will this allow you to compare policies, but it will also let you compare pricing and help you find a home insurance plan that falls within your budget.