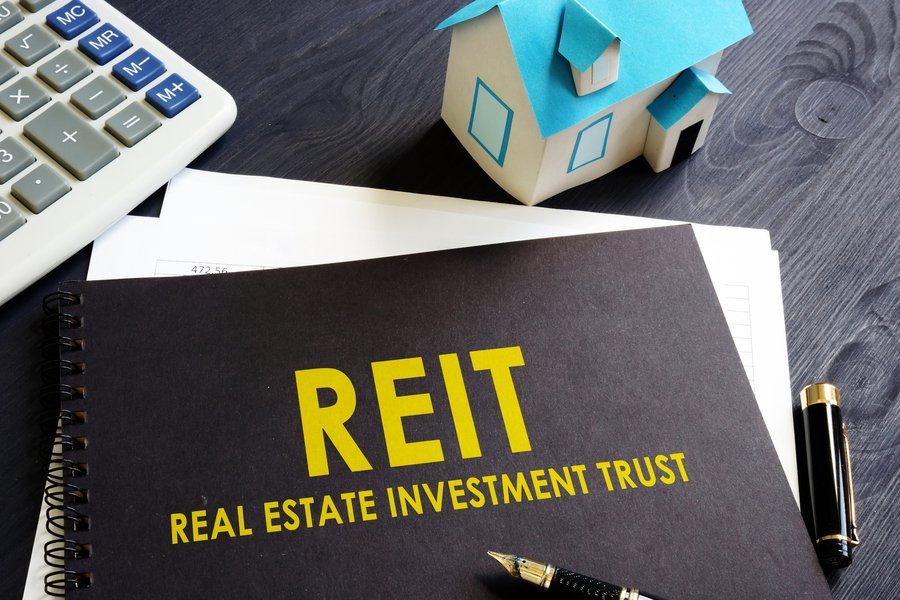 In uncertain times — and aren't they always? — investors looking for the closest thing to a sure thing in that realm often turn to real estate, including real estate investment trusts (REITs).
Because they have to pass 90% of their taxable income through to shareholders — and are generally structured to generate that income in the first place — REITs can prove to be relatively safe investments, although not particularly the sexiest.
So, as spring turns to summer, we thought we'd share some thoughts about three REITs we think could make good, safe long-term buys for all seasons.
They are Alexandria Real Estate Equities (NYSE: ARE) a unique office REIT; infrastructure powerhouse American Tower (NYSE: AMT); and STORE Capital (NYSE: STOR), a standout among retail REITs.
Here's a bit more on each.
Alexandria Real Estate Equities
Pasadena, California-based Alexandria is the first and largest REIT strictly focused on collaborative life science, agtech, and technology campuses, with concentration in the Boston, San Francisco, New York City, San Diego, Seattle, suburban Maryland, and North Carolina's Research Triangle markets.
The company's long list of tenants includes more than 100 firms involved in research and production aimed at COVID-19. The kind of essential work that these and its other tenants do lend themselves to long-term leases in specialized properties — all in an industry segment conducive to sustainability, as long as there are humans, hunger, and germs.
Alexandria already has a substantial portfolio, with 33.9 million rentable square feet (RSF) already in operation, and is growing: there are 4 million RSF of Class A properties undergoing construction, 7.3 million RSF of near-term and intermediate-term development and redevelopment projects, and 7.4 million square feet of future development projects on the books, the company says.
Alexandria stock closed on May 28 at $178.26 a share, only 1.93% below its 52-week high of $181.77 from May 10 and well above its 52-week low of $149.62 from June 4, 2020. That gave it a market cap of $26.3 billion and a yield of 2.45% based on an annual dividend of $4.36 per share.
Alexandria is currently paying out 59.73% of its earnings in dividends, a safe, sustainable pace it would seem, and it has been growing its dividend by an average of 7.12% a year for the past 10 years.
American Tower
Boston-based American Tower is a very large player in a very large market: wireless, mobile, and internet connectivity in 20 countries on six continents.
AMT currently has more than 42,000 towers in place — including the largest portfolio of broadcast towers in the United States — along with managed rooftop sites and more than 4,400 backup power generators.
Organic growth, acquisitions, and long-term deals with major carriers all place AMT at the crux of the 5G revolution and buildout of broadband infrastructure wherever it works.
AMT stock closed on May 28 at $255.46 a share, some 6.14% below its 52-week high of $272.20 from last July 29 and well above its 52-week low of $197.50 from March 8. That gave it a market cap of $116.2 billion — the largest among publicly traded REITs — and a yield of 1.99% based on an annual dividend of $5.08 per share.
AMT is currently paying out a relatively modest 58.77% of its earnings in dividends and has grown its dividend an average 20.02% for the past nine years.
STORE Capital
Scottsdale, Arizona-based STORE Capital has become one of the largest, fastest-growing net lease REITs. At the end of the first quarter, it had a portfolio of 2,656 locations occupied by 522 customers in 49 states.
Nestled in the broad category of retail REITs, the company's diverse portfolio includes restaurants, preschools, health clubs, metal fabrication facilities, and automotive repair shops. Occupancy has not been an issue: It was 99.6% in the first quarter of 2021.
STORE also continues to add to its inventory, including 214 new properties for $1.09 billion in 2020 alone and another $270.8 million for 66 more properties in the first quarter.
STORE stock closed on May 28 at $34.40 a share, 5.49% below its 52-week high of $36.40 reached on April 29 and nearly double its 52-week low of $20.62 from June 2, 2020. That gave it a market cap of $9.3 billion and a yield of 4.19% based on an annual dividend of $1.44 per share.
STORE is currently paying out a respectable 78.69% of its earnings in dividends, and it has grown its dividend for six straight years by an average of 5.77% annually.
The Millionacres bottom line
"Safe" is in the eye of the beholder, and it looks to me like each of these stocks offer relative safety with their size and scale, solid records of performance, and portfolios in industries that should lead to further growth in years to come. Real estate investors can feel comfortable about taking a chance on all or any of these.
[ad_2]
Originally Appeared Here