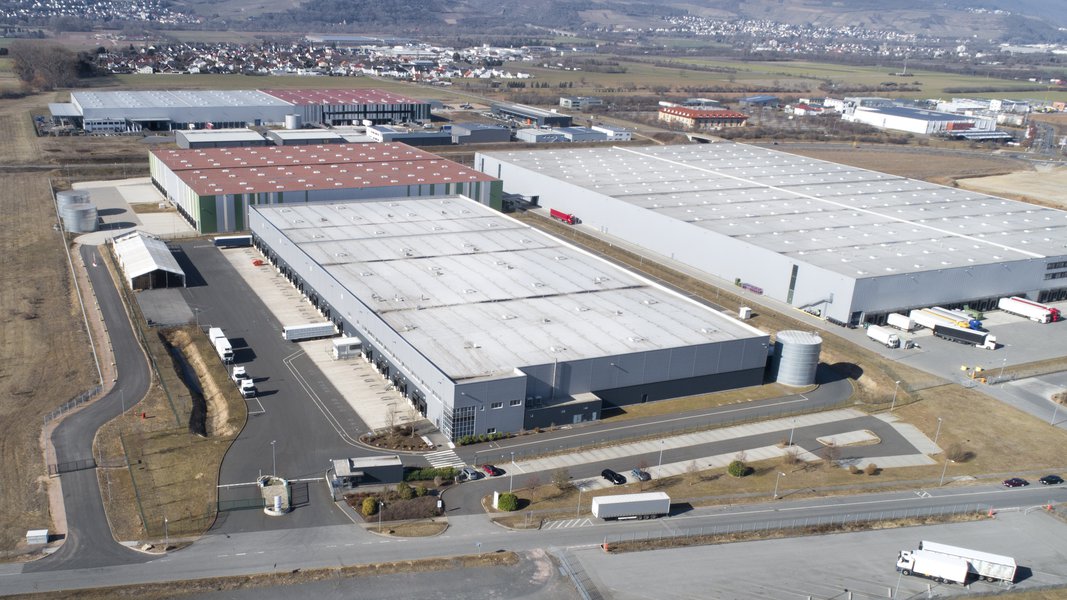 When Sam Zell took control of office REIT, or real estate investment trust, Equity Commonwealth (NYSE: EQC) in 2014, he and his team got right to work on executing their goal of creating long-term shareholder value. It had taken them years to reposition the company, as they've methodically sold assets to build up a massive cash war chest to make acquisitions when the time was right.
That time has finally arrived. However, instead of taking advantage of the pandemic's impact on the office sector to buy office buildings at a bargain, they're shifting their focus to the fast-growing industrial real estate industry by agreeing to acquire industrial REIT Monmouth Real Estate Investment (NYSE: MNR). It's a bold move that sets the company on a new path.
Digging into the deal
Equity Commonwealth has agreed to acquire Monmouth in an all-stock deal valuing the industrial REIT at about $3.4 billion, including the assumption of debt. It will exchange 0.67 of its shares for every share of Monmouth, implying a $19.40 per share price. On top of that, Monmouth will pay one additional quarterly dividend of $0.18 per share.
The transaction is the culmination of an extensive strategic review process for both companies. Equity Commonwealth has undergone a significant transformation since Zell and his team took control of the company several years ago. The company was once one of the largest commercial office REITs in the country, with a portfolio of more than 150 properties and over 40 million square feet of space across 30 states and Australia. However, by the end of 2021's first quarter, its same-store portfolio only had four remaining properties with 1.5 million square feet of space.
Meanwhile, Monmouth recently launched a strategic review process following an unsolicited offer to take the company private at $18 per share in cash earlier this year. The company rejected that bid, determining that it wasn't in the best interests of shareholders. Instead, the REIT sees a combination with Equity Commonwealth as a better alternative. Shareholders are getting a higher value, along with the upside potential as the combined company grows in the industrial sector.
Entering a new era
In commenting on the deal, Sam Zell, Equity Commonwealth's chairman, stated in a press release: "The transaction provides Equity Commonwealth with a high-quality, net leased industrial business with stable cash flows while preserving EQC's balance sheet capacity for future acquisitions."
Upon closing the transaction in the second half of this year, the new Equity Commonwealth will have a 120-property industrial portfolio with 24.5 million square feet of space. Most of this space is under triple net lease agreements with primarily investment-grade tenants. Its top tenant by far is FedEx (NYSE: FDX), at about 55% of its annual rent.
The company plans to slowly diversify its tenant base and industry concentration over time by acquiring additional industrial properties. Monmouth currently has six build-to-suit properties with 1.8 million square feet of space under contract that should close by the end of next year. It has ample financial flexibility to complete those acquisitions and continue buying additional properties.
Because Equity Commonwealth and Monmouth opted for an all-stock deal, the combined company will retain the cash war chest Equity Commonwealth built up over time by selling off its office portfolio. Overall, it will have about $2.5 billion in cash after closing. That number will likely rise in the near term. Equity Commonwealth plans to sell off its remaining office properties.
Meanwhile, Monmouth has a $126.3 million portfolio of marketable REIT securities that Equity intends to sell off over time. That will give the company more cash to reinvest in future acquisitions.
A new entrant in the industrial real estate sector
Equity Commonwealth is making a big change by pivoting to the industrial real estate sector. Further, it's setting itself up for significant growth, since it's preserving its cash balance by acquiring Monmouth in an all-stock deal. That makes it an intriguing option for investors seeking exposure to the fast-growing industrial real estate sector, which is benefitting from the dual tailwinds of e-commerce and shifting inventory strategies.
[ad_2]
Originally Appeared Here