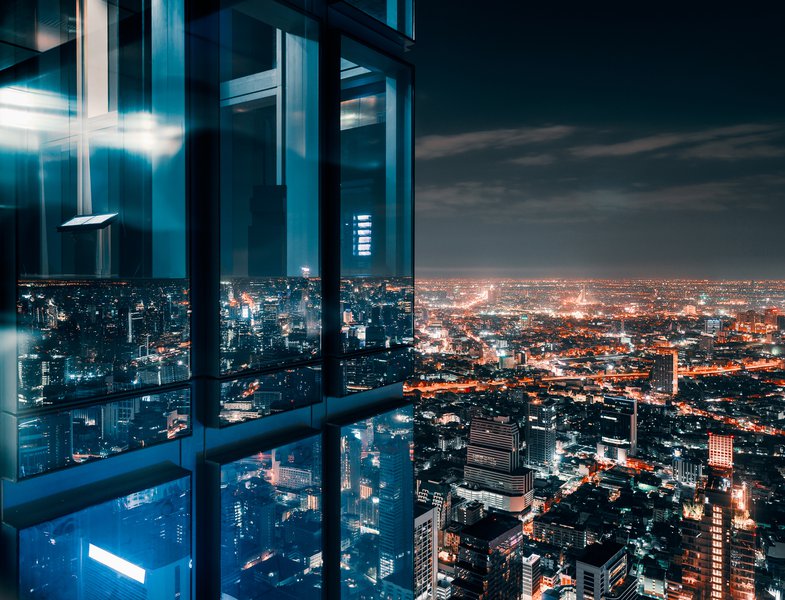 Boston Properties (NYSE: BXP) is the country's largest owner and developer of Class A office space. The office REIT, or real estate investment trust, focuses on owning the highest-quality buildings across the country's largest metro areas. This means it has its finger on the pulse of the office market.
While some investors think the pandemic has weakened that pulse, Boston Properties believes there's still lots of life in the office market. That's leading it to partner with two large-scale sovereign investors on a venture to invest $2 billion in office property acquisitions. Add that to its extensive development pipeline, and it's clear Boston Properties is very confident that the office will remain vital in a post-pandemic world.
A competitive market
Boston Properties CEO Owen Thomas discussed the company's acquisition ambitions on the first-quarter conference call. He stated: "We continue to actively pursue value-added acquisitions in our core markets and in Seattle. Despite the impacts of the pandemic, office investment opportunities in our core markets remain highly competitive."
He noted that there were $15 billion of significant office assets sold during the quarter. While that was down 37% from last year's first quarter, he pointed out that "assets with limited lease rollover and anything life science-related currently receive the best pricing, often better than before the pandemic."
For example, a recently developed fully leased building in San Francisco sold for a record $1,440 per square foot and a 4.9% cap rate. Meanwhile, a newly converted office building in Seattle leased to tech giant Amazon (NASDAQ: AMZN) sold for a 4.4% cap rate.
Enhancing its deal-making capacity
Despite those high prices, Boston Properties wants to make acquisitions because it believes offices will remain essential in a post-pandemic world. Stated Thomas, "To enhance our financial resources, execution, speed, and returns, we have reached an agreement with two large-scale sovereign investors to pursue select acquisitions together." He further noted that:
[ad_2]
Originally Appeared Here