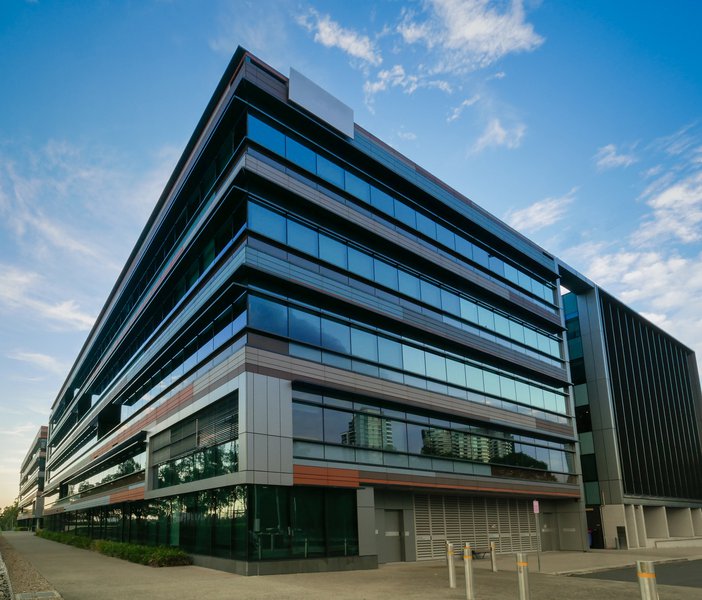 Technology behemoth Apple (NASDAQ: AAPL) recently unveiled an acceleration of its U.S. investments. The company plans to spend a mammoth $430 billion over the next five years on capital projects and other items in the U.S, aimed at creating 20,000 new jobs. That's a 20% increase from the original $350 million, five-year goal the company set in 2018.
Apple plans to spend that money on many things, including direct payments to U.S. suppliers, capital projects, and content production for Apple+. However, one sector stands out as a key beneficiary of Apple's massive investment in the country: real estate. Here's why.
Giving Apple the space to grow
One highlight of Apple's spending plans is a $1 billion investment to build a new campus and engineering hub in the Research Triangle area of North Carolina (Raleigh-Durham). This investment will support at least 3,000 new jobs in machine learning, artificial intelligence, software engineering, and other cutting-edge fields, the company says.
This investment continues Apple's strategy to expand its office campuses across the U.S. The company is building a $1 billion campus in Austin, Texas, that welcomes employees next year. It's also expanding its state-of-the-art campus in Culver City, California, to grow its teams to more than 3,000 employees by 2026.
Meanwhile, it recently opened office space in Seattle to 1,000 employees and plans to double that number in the future. The company is also expanding its teams in Boulder, Colorado, and the Boston metro area.
The company is also building new data centers to support its data infrastructure needs. For example, it's working on designing a new data center in Iowa that will create more than 500 future construction and operational jobs in Waukee.
Finally, Apple continues to support manufacturers and suppliers through direct investments via its $5 billion Advanced Manufacturing Fund, launched in 2017. It's helping build manufacturing and distribution facilities in Indiana, Kentucky, and Texas.
Real estate markets benefitting from Apple's bold investments
One of the key takeaways from Apple's investment plans is the emphasis it's placing on in-office work environments in a post-pandemic world. Whereas some technology companies plan to shift to hybrid models that incorporate remote work, Apple expects to grow its office workforce in the coming years. That decision should benefit the residential and office real estate markets in the cities where it's focusing its investments.
For example, its dual $1 billion investments to build new campuses in Austin and the Raleigh-Durham region could be a boon for owners of rental properties in those cities. Two companies that stand out as potential beneficiaries are Sun Belt-focused residential REITs (real estate investment trusts) Camden Property Trust (NYSE: CPT) and Mid-America Apartment Communities (NYSE: MAA).
Camden currently gets 5.1% of its NOI from Raleigh and 4.1% from Austin and has two development projects in the pipeline in the Raleigh-Durham area. Meanwhile, Mid-America receives 6.2% of its NOI from Austin and 4.6% from Raleigh-Durham. It also has a development project in Austin on track for initial occupancy next year.
Both REITs should benefit from stronger demand as more Apple employees move into those two cities. They should enjoy higher occupancy and rental rates at their existing properties and healthy demand for their development projects as they complete construction.
Likewise, office REITs should benefit from Apple's increased presence in those two Sun Belt cities and other metro areas. That's because its emphasis on in-office work will likely spur suppliers and other partners to do the same to align their work culture with Apple's. That could boost demand for office space in those cities.
Two office landlords that stand out as potential beneficiaries from Apple's growth are Highwoods Properties (NYSE: HIW) and Cousins Properties (NYSE: CUZ). Cousins gets 27% of its NOI from Austin, where it controls a dominant share of the Class A office space in two key submarkets. Further, it has two nearly fully leased development projects in Austin under construction and enough land in the region to construct three more office buildings.
Meanwhile, Highwoods will now get 21% of its NOI from Raleigh after recently boosting its presence in that fast-growing Sun Belt city. On top of that, it has enough land to build more than 1.2 million square feet of additional office space in the city as demand materializes.
Apple's massive investment is a big boost for real estate investors
Apple is investing an enormous amount of money into the U.S. over the next five years. This spending will significantly impact local real estate markets where the tech giant is focusing some of its biggest investments. That's opening the door to new opportunities for real estate investors, who can benefit from Apple's growth by targeting their investments to locales that will get a boost from Apple's bold expansion plans.
[ad_2]
Originally Appeared Here