Want to jump straight to the best? Diversyfund is definitely the best real estate investing platform for most people.
Real Estate Investment Trusts (REITs) generally cover a specific category of real estate. Retail, Office, and Industrial REITs are popular ones. However, Diversified REITs allow you to own portfolios in more than one property type.
What are Diversified REITs?
Diversified REITs own, manage, and even develop 2 or more commercial real estate property types. This type of equity REIT may own apartment buildings and office buildings, or retail properties and industrial buildings – or any other combination of commercial real estate. They then rent out the space and collect money from their tenants.
The types of REITs that you decide to invest in will determine the real risk factors and benefits you face. Understanding the state of the economy and the cyclicality of each property type as well as the lease terms associated with each is a big factor in your profit potential.
Benefits of Diversified REITs
Again, the benefits will range largely depending upon your combination of property types. For the most part though, a healthy economy will bring great profits regardless of the REIT type. A booming housing market, people spending money on retail and travel, as well as an uptick in on-line shopping and a need for office space will do wonders for all types of REITs.
When the economy shifts, some REITs are more recession resistant than others. Generally, property types such as retail and industrial buildings have long term (5 to 10+ years) leases in place with rent increases built right in. This helps to maintain a steady and predictable stream of income. Other property types like hotels are more at risk in times of economic hardship because they collect their rent on a daily or weekly basis – with no guarantee of travelers or paying guests.
Risks with Diversified REITs
Similar risks run with pretty much all REITs, regardless of property type. The main ones are:
●     Interest Rates. When interest rates rise, it puts stress on REIT stock prices. Investors expect a higher reward when buying into income – based assets. Rising interest rates can have less than desirable effects on REIT investing.
●     Oversupply. The risk of oversupply goes hand in hand with the economy. When the economy is doing well, more buildings are built to accommodate a rising need. The downfall to that is oversupply when the economy is doing badly. This results in poor pricing power and too many vacancies to get a good return.
Diversified REITs are great for people who want to dabble in more than one real estate property type, while understanding the risks and benefits of the types they choose.
REIT Alternatives
REITs provide a low-cost and simple way to invest in real estate. However, they aren't the only option available to generate passive income through real estate with a low minimum investment.
Real estate crowdfunding offers investors the ability to decide which properties they want to invest while still enjoying passive income at a fraction of the cost of traditional methods of investing in real estate. Here are some of our favorite real estate crowdfunding platforms:
1 Minute Review
Groundfloor is open to non-accredited investors and private individuals looking for active real estate alternative investment. Groundfloor has great volume with more than 10 investments. 
Individuals with small portfolios will also like the low $10 minimum and 0 investor fees. However, most of the loans are given to house flippers, and there is a risk of borrowers defaulting on their loans. 
Best For
Non-accredited investors: It is a good option for non-accredited investors who want to invest in an individual capacity.
Private investors with small portfolios: Groundfloor charges a relatively small premium of $10, which private investors with small portfolios find attractive.
Active-investors: Groundfloor is also ideal for investors who want to actively maintain and control their real estate portfolio.
Pros
Charges the lowest minimums in the industry
0 investor fees
Open to non-accredited investors
Cons
Offers no bankruptcy protection
High rate of an uncured default
Many loans are for judicial-only states

1 Minute Review
DiversyFund isn't your average crowdfunding platform. You'll find that the company puts a twist on the traditional everyday crowdfunding platform, beyond anything you can find online with a simple Google search. You only have to look under DiversyFund's skin one layer to surmise that DiversyFund is a conscientious developer and sponsor and helps hedge risk through improved vetting.
DiversyFund offers a multifamily real estate investment trust, the DiversyFund Growth REIT, and its main goals are to increase cash flow and resale value. It'll automatically give you access to multi-million dollar real estate assets.
Best For
Those looking for an alternative investment beyond stocks and bonds
Individuals who aren't sure they want to be landlords in the traditional sense
Investors who aren't accredited
Pros
Only need to pony up $500 to get started
Open to investors all over the world
No expensive broker fees
Cons
You'll only be able to access "blind pool" investments, which means that you can't opt out of specific properties
There's only one real investment option, the DiversyFund Growth REIT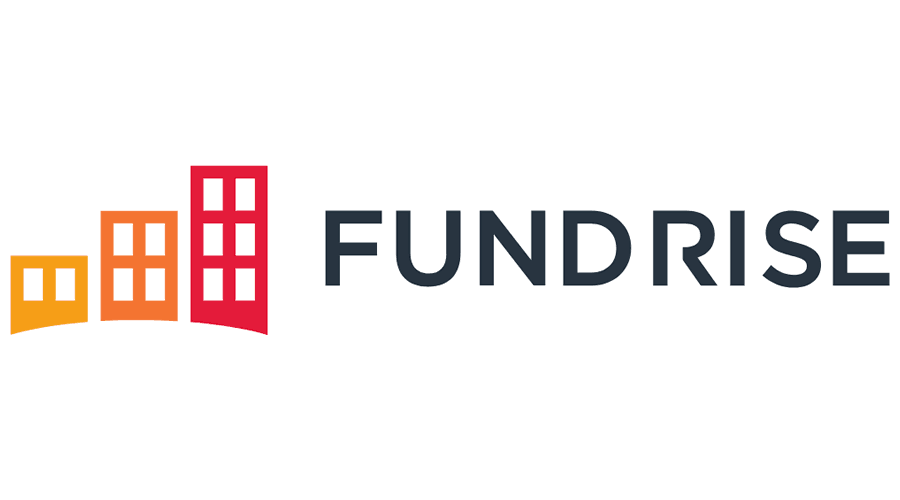 Minimum Investment
$1,000
Fees
0.85% asset management fee per year
Minimum Investment
$1,000
Fees
0.85% asset management fee per year
1 Minute Review
Fundrise makes real estate investing affordable to investors. The easy-to-use crowdfunding platform gives you a fixed rate of return on top real estate properties in the U.S. 
Here's why investing your money through Fundrise can improve your portfolio and earn you a reliable source of income.  
Best For
Investors with a limited financial budget
Investors looking to instantly diversify their portfolio
Long-term investors with at least 5 years of commitment
Investors looking to earn fixed returns higher than 8%
Passive investors who do not want to monitor the market regularly
Investors looking for a transparent investment process
Pros
Low minimum balance to sign-up for an account
Plenty of low-cost real estate investments
Many listed properties project a lower risk rate
Wide range of real estate investments in prime locations
Open to non-accredited investors
Regulated by the SEC
Consistent track record of high returns
Cons
Charges a fee on early withdrawals from investments
Customer support does not feature live chat
Liquidity issues as eREITs and eFunds are not exchange traded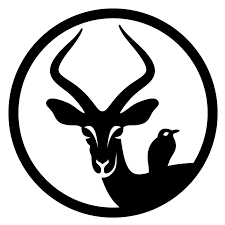 Minimum Investment
$1,000
Minimum Investment
$1,000
1 Minute Review
Yieldstreet is an alternative investment platform that allows you to access unique, diversified and expert-reviewed investments. From real estate offerings to works of art, Yieldstreet offers investments that have low correlations with the general markets, meaning they can act as a new source of portfolio diversity.
Yieldstreet's platform is easy to initiate and use — open an account in just a few minutes and begin browsing available investments before your account is fully verified. Due diligence information is easy to find and clearly laid out, and most investments include additional resources to learn more about the investment's industry or category. Although the majority of investments are only open to accredited investors, anyone can invest in Yieldstreet's Prism Fund.
Best For
Passive income generation
Accredited investors
New investors looking for an intuitive platform
Pros
Wide range of expert-reviewed alternative investments
Investments that are pre-funded by Yieldstreet
Prism Fund open to non-accredited investors
Cons
Majority of investments only open to accredited investors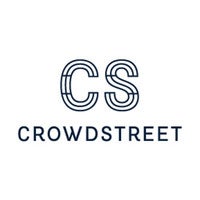 Minimum Investment
$10,000
Minimum Investment
$10,000
1 Minute Review
CrowdStreet is a commercial real estate investing platform where people can invest directly in commercial projects. Unlike a brokerage firm, CrowdStreet isn't a middleman. Instead, the platform acts as a marketplace where investors can pick and choose the best deals for their time horizon and strategy.
Available investments range from family living spaces to office buildings to storage facilities and investors can sign up for a free membership. Your investment options are limited to what's live on the Marketplace and you'll need capital to build a diverse real estate portfolio. Only accredited investors can access deals through CrowdStreet.
Best For
Investors looking for diversification away from stocks
Real estate investors interested in new opportunities
Accredited investors with lots of capital at their disposal
Pros
Unique opportunities available
Makes real estate accessible and understandable
Investors can devote capital to both debt and equity offerings
Offers quality education materials and answers to FAQs
Cons
Real estate is highly illiquid
Most properties require a minimum $25,000 investment
You're limited to what's on the CrowdStreet Marketplace
DiversyFund accelerates your wealth creation by reinvesting cash flows from the properties — the DiversyFund Growth REIT is a public non-traded REIT designed to build wealth by investing in multifamily real estate and intends to build wealth over an approximate 5-year timeline. You don't have to be an accredited investor to invest in Diversyfund. Open a Diversyfund account today.
[ad_2]
Originally Appeared Here